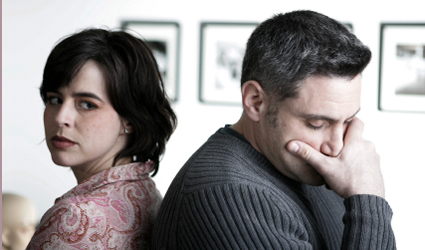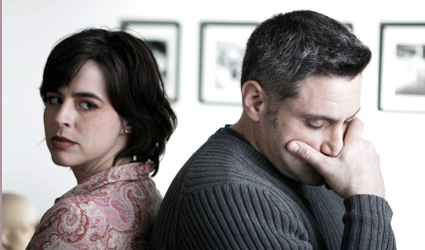 Answers to some common legal questions about divorce.
Every marriage is unique, and so is every divorce. For this reason, no easy formula can be applied. Nevertheless, many people have a common set of questions which we have tried to answer as simply as possible in this article.
1. HOW LONG DOES A DIVORCE TAKE?
The length of time to complete a divorce depends on you and your spouse. From the time you agree on terms, your divorce can be completed in a very short time. If no agreement can be achieved, you may have to wait two or more years to have a trial.
2. HOW MUCH DOES A DIVORCE COST?
The cost of a divorce depends on several factors: the amount of conflict between you and your spouse, the experience and expertise of the lawyers, the amount of property involved and the degree of difficulty in determining the value of the property. Sometimes the simplest case can get out of hand financially because of emotional conflict.
We have had a measure of success in certain cases, using strategies which can avoid prolonged, costly disputes. Even such tactics, however, require that both spouses really desire a settlement rather than a battle.
3. CAN I DATE WHILE MY DIVORCE IS PENDING?
Yes. But you should consider the emotional effect it may have on your spouse. If you are discreet, relationships with other people will not damage your claim to custody and cannot be used to reduce your share of marital property. However, if your spouse is hostile to your seeing other people, your actions may delay resolving the case.
4. WHAT IS "MARITAL PROPERTY"?
Marital property is all property acquired after the marriage except by gift or inheritance. Property owned before the marriage is not marital. If any nonmarital property is placed in joint names, it is presumed to become marital. The name in which title is held does not necessarily determine whether property is marital.
5. HOW MUCH PROPERTY AM I ENTITLED TO?
Although Illinois is not a community property state, the presumption is that each party is entitled to 50 percent of all marital property. Various factors are taken into consideration to reach the actual division such as: length of the marriage, relative earning abilities of the parties, contribution to the marriage, and whether either spouse has hidden or used property not to benefit the marriage. Neither party's conduct can be basis for distributing property.
6. WHAT IS JOINT CUSTODY?
Joint custody means that both parents share the right and responsibility for major decisions in a child's upbringing. The exact decision-making rules are usually written into an agreement by both parties.
The child will live primarily with one parent, and the amount of time with the other parent is specified in the agreement. If you and your spouse agree to joint legal custody, you will have more difficulty obtaining permission to move out of state with the child than if only one of you has custody.
7. HOW IS CHILD SUPPORT CALCULATED?
Child support is set by statute as a percentage of the take-home pay of the non-custodial parent. For example, for one child the figure is 20 percent, for two children, 28 percent. To change the amount of support from guideline percentages the court must find special circumstances.
8. WHAT ABOUT ALIMONY?
Alimony is now called "maintenance." Generally speaking, an award of maintenance depends on the length of the marriage and the ability of each party to support her/himself near the economic level enjoyed during the marriage. When the parties have been married for many years and one spouse is far less able to achieve a life style comparable to that enjoyed during the marriage, the court is likely to award permanent maintenance. Other alternatives are temporary, or "rehabilitative", maintenance and maintenance which is reviewable, and therefore terminable, after a period of years. Usually maintenance stops upon the death of either party or upon the remarriage or cohabitation of the person receiving the payments.
9. DO I REALLY NEED A LAWYER?
In some cases involving no children and little property, an attorney is not necessary. The law now provides a do-it yourself procedure for the very simplest cases. The clerk of the court can assist you if you qualify. The biggest question to ask yourself in such cases is whether you want to do it alone. A lawyer will be able to make the process less emotionally draining and be sure the paperwork is correct.
A word of caution about legal costs. Some lawyers advertise very low cost divorces. Those lawyers usually add as "costs" a charge for secretarial and paralegal time. Be sure you know all costs for which you will be responsible. Usually in such cases the client only sees the lawyer on the day the case is heard in court, and then briefly along with several other clients. If this is not your cup of tea, either learn enough to do your own divorce or find a lawyer whose rates are reasonable but who knows enough about divorce law to operate efficiently.
10. HOW MUCH EMOTIONAL SUPPORT CAN I REASONABLY EXPECT?
Attorneys have varying personalities, just as other people do. Some don't handle emotional issues well, but many are very comforting. If you are having marital difficulties you are undoubtedly emotionally upset. You need a lawyer who can be empathic while maintaining objectivity in handling your case. Remember, attorneys are trained in the law. It is reasonable to let your lawyer know what is going on between you, your spouse and your children, but when you spend too much time airing your emotional issues with your lawyer, you are paying attorney's fees to talk to someone who is not trained as a therapist. That is really a waste of your money and your lawyer's time. A trained therapist can help you emotionally through this troubled period, while your attorney attends to the legal aspects of your case.
11. CAN WE BOTH USE THE SAME LAWYER?
It is unethical for a lawyer to serve two clients whose interests are conflicting. However, one of you can have a lawyer who will do all of the paperwork and will negotiate with the other spouse.
A LAST WORD OF ADVICE
Choosing a lawyer for any legal matter must be done carefully, but there are lots of competent attorneys around. So, hire someone who is competent and with whom you feel comfortable, someone you will want to deal with over what could be a long haul.